Project Ferncroft: Stationary "Faux" Drapes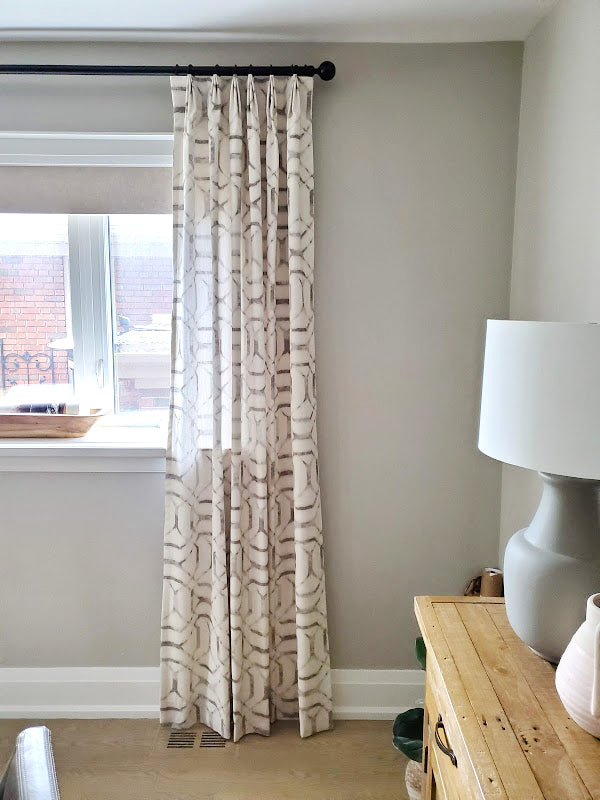 Drapery comes in all sorts of styles, but did you know you can do "faux" drapes? We are talking about drapes that are purely decorative and do not need to function or cover the window. If you already have a shade or have no need for privacy in a certain window, a stationary drape will finish the look and save the cost of extra yardage. 
Here is a shot of the floor clearance, we always want to get the details just right! 
That goes for hardware installation as well, our installer Dan is checking that the rod is installed at the exact right height.